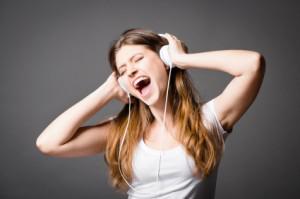 There's nothing like getting the music pumping to enjoy a good party, but it's important to know the limits of what is healthy. In addition to having the potential to cause temporary and even permanent hearing loss, loud music can also cause related adverse health issues. Prolonged exposure can make people feel stressed and angry, cause a loss of sleep and even lead to high blood pressure. It's your responsibility to do what you can to be part of an effort to reduce noise pollution in your neighborhood. There are several things you can do to enjoy your music in a way that doesn't result in noise pollution. Here are some suggestions.
Play music at a reasonable volume. As great as your favorite song is, your neighbors shouldn't be able to hear it as if it were coming from their house – especially when they're inside with their windows and doors closed. If you live in an apartment building, you need to be especially conscious about the volume because the insulation between units often isn't great. If possible, set up your receiver and speakers near your exterior wall, not the ones you share with others in the same building.
Lower the bass on your speakers so they don't rattle your whole house and the surrounding area. Bass is the wavelength of sound that travels most easily, particularly through the ground, so it's the area to be most careful with. After calibrating the bass, turn the music to your intended volume, go outside and see what you can hear. If the bass is noticeable in a way that you think may bother others, turn it down a little more and test it again.
Turn down the volume of your music after 10:00 p.m. each night or whenever the noise ordinances shift to their stricter guidelines in your city. Nothing puts a damper on a nighttime dance party faster than a citation for playing music that's too loud. Remember that you can capture the memory of dancing at the club at a lower volume than you might think. Sometimes lowering the volume even helps people to better hear the nuances of the music and enjoy it better.
Although you'll need to be careful you don't damage your hearing, consider eliminating noise pollution for your neighbors entirely by listening to your music through headphones. You'll be able to listen to music as late at night – or early in the morning – as you'd like without worrying that the neighbors will complain. Living in close quarters can be frustrating. Footsteps overhead, car alarms that seem to perpetually sound, dogs that bark incessantly and the delighted squeal of children playing are all forms of noise pollution. Just as you're mindful of your music, do your part to be courteous to your neighbors and control these noises as much as you are able.
The important thing to remember with noise pollution is that it's something that affects everyone who lives around you. Pay special attention to keeping noise pollution to a minimum after dark so your neighbors and their kids can sleep peacefully. With a concerted neighborhood effort, you and the people you live around can do a lot to make your area a better place to live for everyone. Your efforts in this area can help you model appropriate behavior to everyone else and change the dynamics of your whole area.