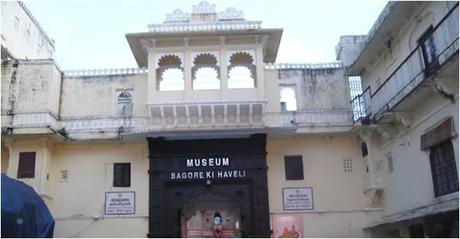 The city of Udaipur is a historical treasure trove with many interesting palaces, temples and havelis (private mansions). The palaces depict the life of the royals in a very inventive way to the tourists, having been converted into heritage hotels. The havelis, on the other hand, are a wonderful showcase of the way common people lived in the royal age.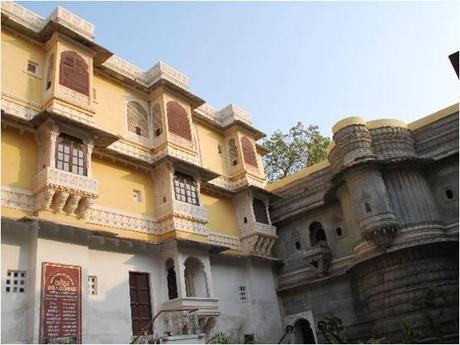 Bagore-Ki-Haveli... (Photo: David Taylor)
One of the most famous Havelis in Udaipur is the Bagore Ki  Haveli, built in the 18th century  and located on vantage point of the edge of Lake Pichola. The haveli had been built on a grand scale by the Prime Minister of erstwhile Mewar state, Chand Badwa , as a home for his extended family. After years of neglect by the original owners, the Haveli came into the possession of Government of Rajasthan and it was painstakingly restored with the help of local and traditional materials by the skillful artisans & masons of the state. Presently, the haveli has been converted into a museum for visitors, showcasing the culturally rich Mewar lifestyle & heritage.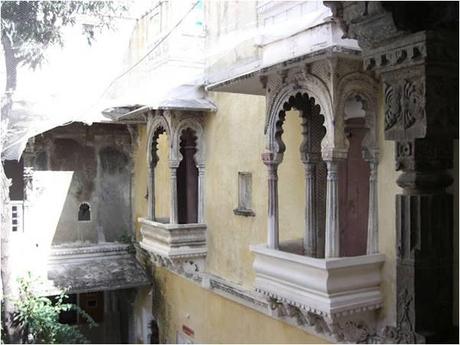 Bagore ki-Haveli Museum (Photo: Stephen Suess)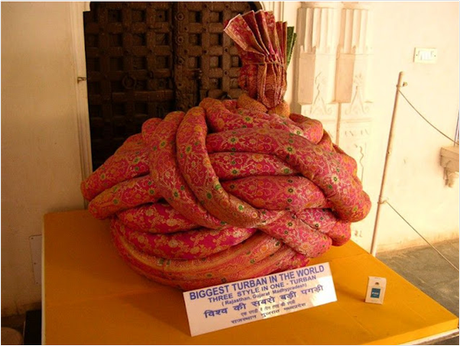 Biggest Turban in the world at Bagore-ki-Haveli (Photo: Tomasz Gryka)
The haveli has around 138 rooms with a labyrinth of winding corridors leading to numerous balconies, terraces and courtyards. There are many intricate paintings and mirror work done in the Mewar style of art.  One of the best examples of the Mewar art style is the colorful paintings in the Queen's Chamber. The haveli also houses many unique symbols of the Mewar clan of Rajasthan, such as jewelry boxes, dice-games, hukkas, pan boxes, nut crackers, hand fans, rose water sprinklers, copper vessels, etc., all of which are on display inside the various rooms and courtyards.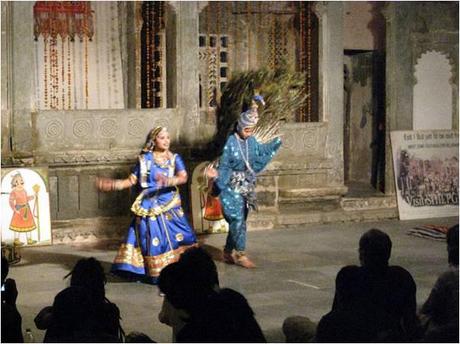 Peacock dance at Bagore Ki Haveli, Udaipur (Photo: Kapil Chopra)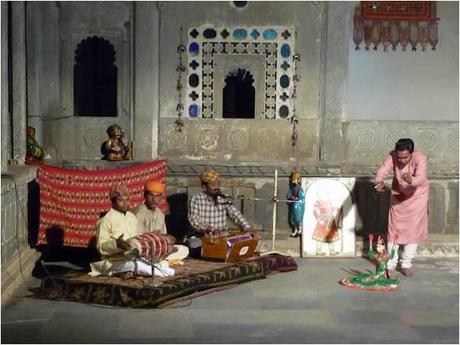 Cultural Show at Bagore Ki Haveli, Udaipur (Photo: Matt)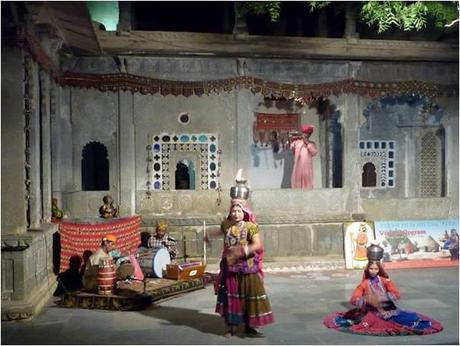 Dance at Bagore Ki Haveli, Udaipur (Photo: Matt)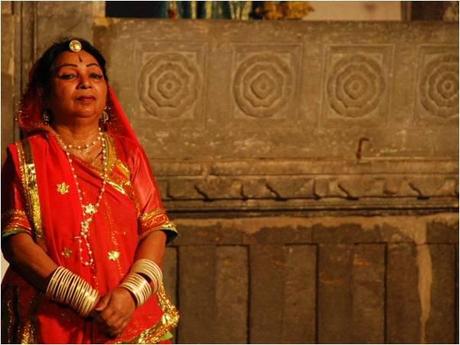 Dance at Bagore Ki Haveli (Photo: Tomasz Gryka)
As part of the heritage showcase, there are special performances in the evenings for the tourists at the Haveli.  The whole Haveli is lighted up and there are traditional dance & music performances from Rajasthan. If you are looking to taste a slice of Mewar's rich cultural heritage, then make sure to visit Bagore Ki Haveli when in Udaipur.
If you want to be notified next time, subscribe to the RSS feed or say hello via Twitter @theotherhome. You can plan your dream holiday with us, visit The Other Home.