I've been happily anticipating this post for quite a few months... ever since learning that a couple I know are expecting a baby girl
on
Valentine's Day
. How perfect is that?! A shower for them and little Miss Emersyn-to-be, a.k.a. Emmy, was held recently, and of course I wanted to get involved with paper-y goodness when it came to the decorations. Here's a close up of one of the name bunting letters to get things started...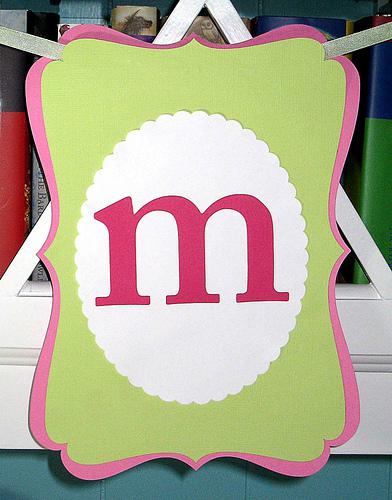 Cecelia Louie
, whose name might be familiar to you via her fab paper quilling, is also a die cut designer. I showed her a photo on Kiss and Punch of a bunting I liked, and asked if she would be able to make something similar for Emmy's shower. Cecelia took the idea and ran with it, creating this beautiful garland. I'm so glad it will live on as decor in the baby's nursery too.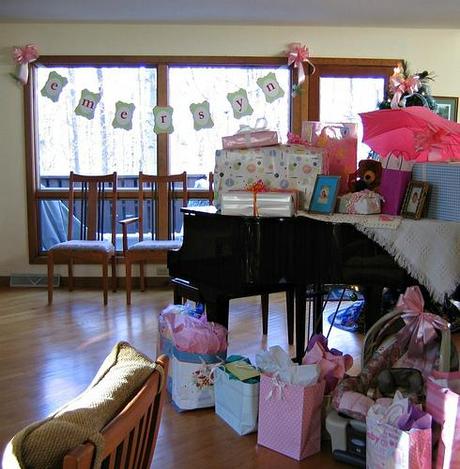 You can read more about making the bunting on Cecelia's blog
here
.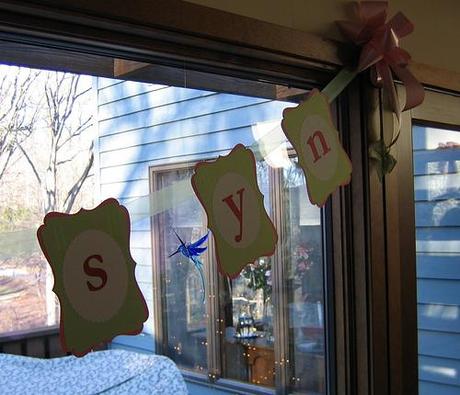 And ever since I first laid eyes on her adorable baby animal die cut
favor boxes
, I knew they would be perfect for the shower too. Bright and fruity had been selected as the color theme, so Cecelia rounded up cardstock shades in raspberry, lemon, and lime. Look how cute the boxes are all lined up, awaiting the guests. Animals on parade... just as sweet as the treats inside!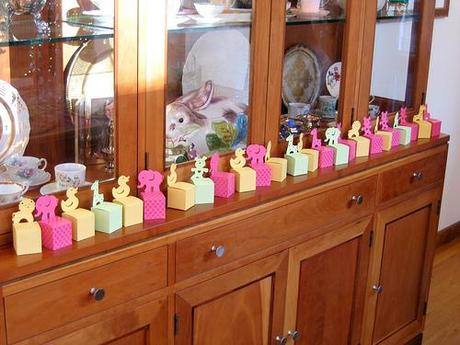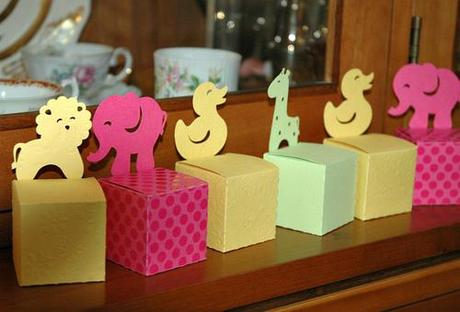 While we're talking babies and nurseries, Anais of Etsy shop
Galerie Anais
in France creates paper collages that feature all sorts of adorable and on-trend images such as birds, owls, and curly branched trees. She then turns the collages into paper or canvas prints. I had given a pair to the parents-to-be for Christmas and they're already hung in Emmy's room.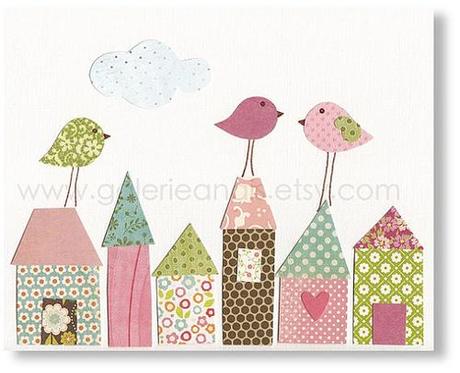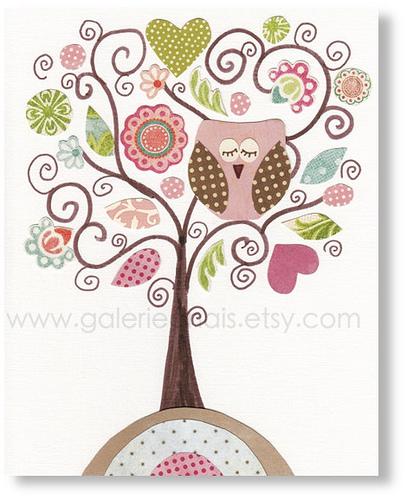 Here are a couple more shots of the shower because we all like to peek at buffet tables, right? Guess how many diapers were in the centerpiece...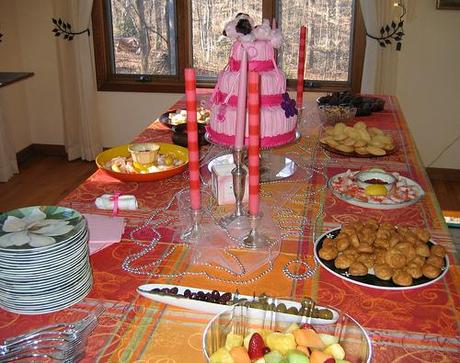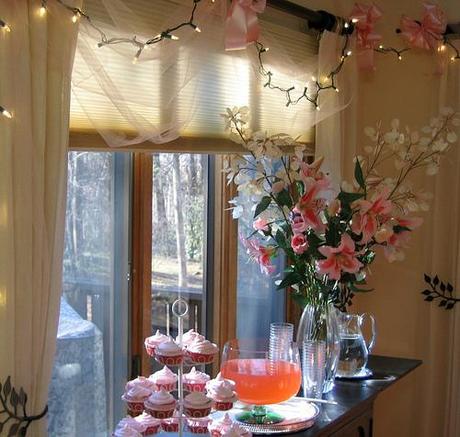 (The strawberry cupcakes were
delicious
.)
The answer is 73. Newborn-size diapers are so
very
tiny - I'd forgotten!