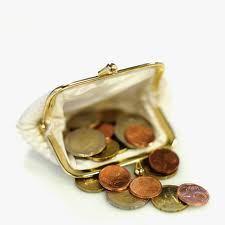 At the time of writing this post I have exactly 108 days until my due date which to some people might seem like ages away but to me it's 12 pay days, I currently get paid weekly and as well as being a student I'm on a pretty tight budget and I hate asking my other half for pocket money, he pays for the house and all of the bills so every penny of my personal money needs to be counted (of course I do allow myself the odd beauty splurge but I budget for that too!)
Christmas is only a few weeks away and as the mother of a 12 year old daughter with expensive taste it starts to become expensive so my aim when buying the things I was going to need for my baby was to purchase as much as I could as and when I had spare pennies.
After my last post I had some amazing ideas of where I could get bargains from as I had already explained I wanted to buy as little as possible from new (I made that mistake with my daughter and ended up spending thousands of pounds on things that didn't get used)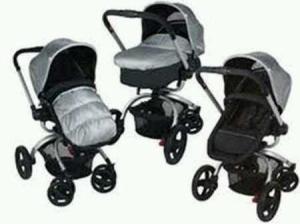 My first purchase was a Mothercare Spin pram, it's now discontinued but for £30 I couldn't care less!  This was an ebay collection purchase and had only been used for a couple of months as the owner had purchased a pushchair so it's in immaculate condition.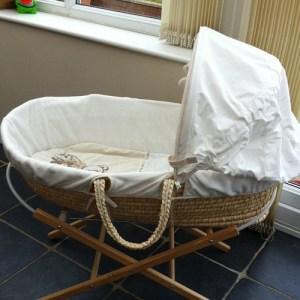 My second purchase was another ebay collection purchase and cost a whopping £5.50 and again had only been used a couple of times.    This moses basket from the I love my bear and friends range at Babies r us is still on sale for £54.99 and the stand is on sale for £19.99 so I'm rather pleased with this purchase!
I've decided to hold out for a cot and mattress (which I will purchase new)  One of my readers suggested for me to try Ikea, I have a £25 voucher to use during December so I may purchase one then.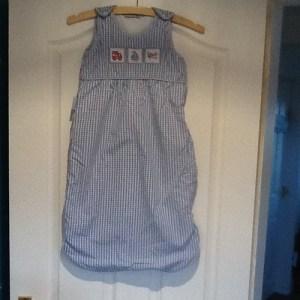 I've purchased 4 of these sleeping bags all in different ages and tog.  When I had Lucie we used blankets in the cot so I'm interested to find out how these work.  The 4 various brands of sleeping bag cost £4.48 (extra £7.00 p&p)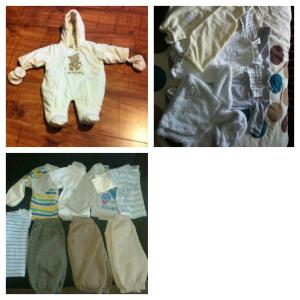 I decided to only buy a couple of Newborn items as you never know how big or small your baby will be, this little bundle set me back £5.99 (extra £7.50 p&p)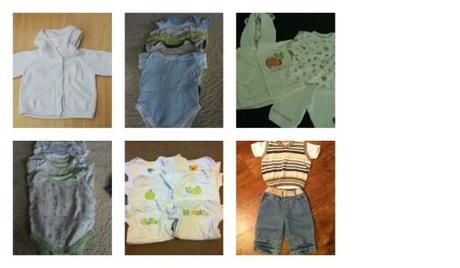 I bought more items in the 0-3 age bracket rather than the newborn as I figure I will get more wear out of them.  The items shown cost £10.69 (extra £14.90 p&p)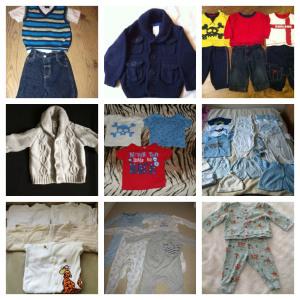 I think I have enough 3-6 month outfits to start me off, this was my most expensive clothing category so far, the price was bumped up due to my Cath Kidston cowboy print purchase! £20.99 ( extra £19.20 p&p)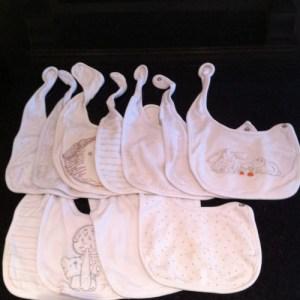 I've bought 11 bibs although I imagine I will mainly use muslin cloths as they are easier to use to wipe down spills etc £1.79 (extra £3.00 p&p)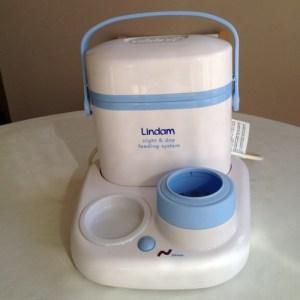 The Lindam night and day feeding system is something I may or may not use, I didn't have one for Lucie although I often wished I had purchased one as warming bottles etc seemed to take ages, this system was brand new and has a nightlight which could be useful. £3.00 (extra £6.00 p&p)
I took out a magazine subscription to a mother and baby mag and got sent a free gift of a changing mat, toys and a blanket, the subscription for one year only cost £10 so I'm quite pleased with this bargain.
I do have some bottles, nappies, towels etc but I'll leave them for another post.
My Baby on a budget total so far is £140.04
If you can think of anything else I may need or have any money saving hints or tips for me I am open to ideas.