A strange event occurred last week that involved me and got me thinking about how a newbie to Korea might have viewed it and indeed how I judged it. It began while at was working out at the gym. Recently, a Korean girl started coming to the gym who paid particular interest to me, first by just making a pronounced point to say hello, and then eventually to quite boldly chatting me up. The week before she had introduced herself as 'cute girl' and, on the week in question, began to follow me around the gym asking me as many questions as she could in English. When she found out that I could speak a little Korean she became even more curious.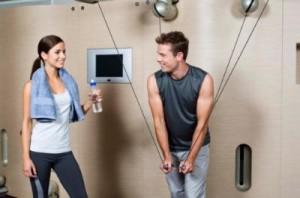 I found out that she was a nursing student, only 21 years old, but actually lived about an hour away in Gwangju. Despite being a little strange and more than a little silly and giggly, she was actually quite attractive and quite sweet. As she began to show more than a passing interest in me I had to tell her that I was married, which she was a little disappointed with but was still friendly afterwards. Of course, I am happily married, but was still obviously rather flattered and chuffed that a 21 year girl would be interested in me and my chest was puffed out a little more on the walk back home.
The next day in the evening, though, I received a call from the gym instructor at the gym I work out at (which my wife picked up!) asking whether I had seen the same girl as she was missing and had not been home for two nights. He said that many people saw me talking to her in the gym and she had sent messages to her friends about a 'foreigner' she liked in the gym just before she went missing. He also questioned me on why I was not at the gym that day. I suddenly felt as though I was going to have the police knocking on my door and that this phone call was turning into an interrogation, all with my wife looking at me quizzically while I was explaining myself.
I was a bit concerned about this and was worried about the xenophobia and prejudice sometimes exhibited by Korean people and that this might somehow end up in my arrest! A couple of days later, however, a story of what had happened to her came out as the gym instructor would explain it to me in the gym. It was not a happy tale.
The girl had gone home to her hometown of Gwangju the evening after she talked to me and decided to meet up with an ex-boyfriend. For reasons unknown, this ex-boyfriend decided to run her down with his car and left her to die on the street. He supposedly ran away from the scene and she was now fighting for her life in intensive care, in a coma in hospital. The police were apparently searching for him.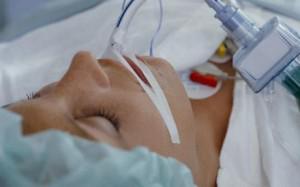 I was left feeling an uncomfortable mix of emotions after hearing of this that fluttered between horror, relief, guilt, and a great sadness for a girl who although made me feel a little uncomfortable with her presence, was very sweet and after all only 21 years old (actually 20 in our age, 21 in Korea). I rather ashamedly admit to having a glimmer of relief that there would be no one knocking at my door but also guilt, this I don't really know why but is one of those stupid feelings you have sometimes. Questions like, "if I had not talked to her, maybe she would have finished earlier and not met her ex", silly things like that. Although I really didn't know the girl, I found myself desperately hoping that she was alright and I hoped for good news of her recovery very soon.
The next week I was still concerned about this girl and was looking forward to good news. While I was in the gym I saw the gym instructor again who told me that it had all been a massive porky pie (lie for you people unfamiliar with cockney rhyming slang). She had indeed been in a car accident involving her ex-boyfriend but instead of lying in a coma for days it turned out she arrived at the gym in a typically quirky and ebullient mood, as usual, the next week with just a small bandage to her leg. The gym instructor then proceeded to explain that she was a little famous for being a bit of an odd ball and particularly upfront with any man she thought who was quite handsome. Still, I was quite relieved she was OK and actually quite amused by it all.
Before I knew the full details of the this story and the girl, even with my 3 years' experience in Korea and Korean wife, I was musing about a number of things and pigeon-holing certain people into stereotypical boxes, which is all too easy to do.
Stereotypical Judgment Number 1: - I had judged the girl to be a common example of Korean women; a bit giggly and school girlish with an obvious interest in flirting with foreigners simply because they were foreigners. I thought her naïve but cute and innocent.
The Reality
The girl was unusual and other Koreans in the gym realized this, she was not typical of all Korean women, far from it.
It transpired that she was not just interested in foreign men but in fact talked to many men in the gym before meeting me, most being Korean.
Perhaps she was naïve but judging by the story she fabricated and the amount she chatted me and other men up in the gym and I suspect outside the gym too, innocent she probably was not.
Conclusion
 If I was in England and had met a similar girl in the gym, I would have simply thought of her as an odd ball, but seeing as I was in Korea she became a typical Korean girl. I should have known better as I had a sample of one, namely my wife, who was nothing like this girl.
I arrogantly assumed I was a Brad Pitt resembling, handsome foreigner who had put a young girl under his spell with his charm and good looks. How wrong I was, but if I was ugly she surely would not have talked to me, right?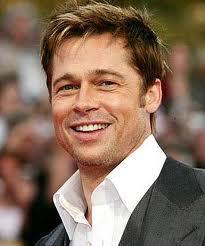 Stereotypical Judgment Number 2: - I had contrived a xenophobic hatred of me as a foreigner and even jealousy from the male population of the gym and that they grassed me up to the gym instructor as being a likely candidate to have abducted this poor innocent girl.
The Reality
The information about me had been gained from a text message she wrote to her friend, which was the last one she sent, talking about a handsome Englishman in the gym. It was nothing to do with xenophobic Korean men that were jealous of my looks, guns, and six-pack.
Conclusion
I might have been suffering from paranoia and arrogance in equal measure.
Stereotypical Judgment Number 3: - when the gym instructor asked me why I did not come to the gym the day he was told about the girl being missing, I assumed an interrogation and suspicion about my whereabouts.
The Reality
Perhaps he was only trying to make conversation after an awkward phone call. After all he had to ask me as I was the last known contact before she went missing because of what she said in her text message.  Also, being rather obsessed with exercising, I am always in the gym, so it was genuinely strange I wasn't there.
Conclusion
I thought that I was prime suspect because I was an "evil foreigner" whereas in fact it was merely sensible to check every avenue and call me.
The gym instructor is also a nice guy that does not harbor a secret racial hatred of me.
Stereotypical Judgment Number 4: - I had assumed that the girl's ex-boyfriend was typical of most Korean men and was nasty and possessive about women and that this was the reason for him running down his ex. Perhaps he was even jealous of his ex-girlfriend meeting the odd handsome foreigner.
The Reality
He did not run her down; she was in the car with him. I knew nothing about the man and I severely doubt the police were chasing him for inflicting a small laceration on his ex's leg. The only stereotype he may fit is of a typically bad Korean male driver but I certainly have no information with which to judge him on how he treats women. Judging by his ex's strange behavior maybe he had the patience of a saint.
Conclusion
Just as not all western men go out getting drunk and sleeping with anything that has a pulse, Korean men are not all misogynistic owners of their wives and girlfriends. Again, I should have known better with examples of very good men when it comes to the treatment of their girlfriends and wives coming from my brother in-law and some of my wife's friends.
I think there is a great lesson to be learned from all this. Judging aspects of culture is necessary to learn from but care must be taken when traveling to or living in another country and one should be careful not to: a) make judgments on the whole population based on what could be one nut-job individual, or misunderstanding and b) not to have prejudice and pigeon-hole people, particularly when they are acting in a sensitive situation and give them the benefit of the doubt, treating each situation with an open mind. If I can have such ridiculous thoughts having lived here for 3 years with a Korean wife and family, how easy it must be for people who are new to Korea to entertain such wild assumptions.