Can you believe that here in Orange County, we need a little reminding that we do – in fact – live near the beach? Even those of us who grew up landlocked tend to put beach-time on the back burner late into spring.
All this despite "convenient beach access" being a primary criteria for moving here in the first place.
So, now that July's in full swing, we're all at the beach soaking up the perks of our fortunate geography. It's not a pristine Tahitian beach, but there is something about Southern California that's both familiar and exotic for this girl from somewhere significantly more inland. Kind of like my life "back home," only sexier.
All the more reason to really love what you wear to the beach, right? Finding the mix of style and function isn't easy. Lately, I've really been into one-piece suits. It drives my very-soon-to-be-husband nuts because he thinks putting on a one-piece means I've "given up." On the contrary, I think it means I've grown up.
A one-piece is impossibly classy – when class is critical. I'm in love with the white one below, from Noelle. What do you think about one-pieces? Would you wear a white bathing suit?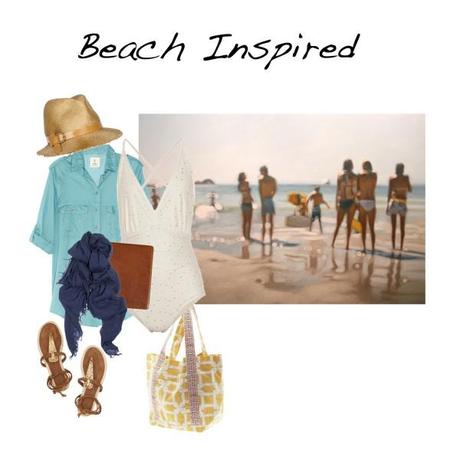 Photo credit: oil painting by South African artist Philip Barlow, found on HonestlyWTF.