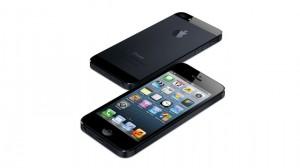 Apple and Samsung are the two market leaders in the smartphone industry, and have a longstanding rivalry which has resulted in a number of legal disputes in several countries.  Apple recently attempted to sue Samsung in UK courts after accusing it of copying the design of its market leading iPad range and using it on the Samsung Galaxy Tab line.
Apple actually lost this court case, and as a result was ordered to release a statement on its UK website explaining that Samsung did not copy the design of the iPad.
Apple has of course done this, but has been clever about how it has gone about doing so.  The link to this statement is not easy to find.  It appears as a text link at the bottom of the homepage of its UK website, and is very easy to miss (it can be viewed here).
Apple has been very selective about the text it has used in the statement.  It uses several quotes from the judge, but somewhat takes them out of context.  In the court case, the judge described the visual appearance of both products in question from the point of view of 'an informed user'.  When doing so, he describes the appearance of Apple's iPad as 'cool' and in comparison said that the Samsung Galaxy Tab is 'not as cool'.  Of course, when taken out of context this is certainly in Apple's favour and because it was quoted by a judge in UK courts appears to be very credible. Check out the most popular iPhone 5 Deals and Samsung Galaxy S3 Contracts on our website.
The statement on Apple's UK website also mentions some of the previous legal disputes between the two companies.  It points out that Apple took Samsung to court in Germany based on the same copyright claims, and the court ruled in Apple's favour.  It also mentions have Samsung was ordered to pay over one billion dollars in damages to Apple as a result of a recent court case in the U.S.  These are mentioned to make the ruling by the UK court appear as an isolated incident, as other courts have ruled in Apple's favour.