Recently we have seen mobile phone news dominated by a series of high profile court cases, particularly between two of the major player in the market, Apple and Samsung. News has emerged of new licensing agreement that has been reached between Apple and HTC that will see the manufacturers of the popular iPhone 5 handset net a payment for every HTC handset that is sold.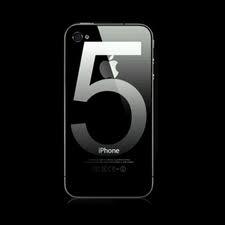 This new deal will last for 10 years and takes the form of a patent licencing agreement between the two companies. Since the news originally emerged about this deal last week industry experts have looked closely and established that it is Apple who will benefit from the agreement. It is estimated that they will net a payment of between $6 and $8 for every HTC handset that is sold over this period. Stern Agee, an analyst for Shaw Wu has taken market predictions for HTC sales during 2013 and worked out that Apple could benefit from a payment of between $180 million and $280 million from the Taiwanese manufacturer. This is based on predictions that the company will sell between 30 and 35 million handsets. This will come as welcome news to Apple who are already enjoying the success of new releases such as the iPhone 5 and the iPad Mini.
An unnamed reporter for the Wall Street journal has also backed up this latest news by confirming that HTC will be paying undisclosed fees to Apple as part of this latest licensing agreement. This latest arrangement could be used by executives at Apple as a blueprint to help settle any future patent disputes that may arise. The extra income generated may help Apple smash profit records over the next year. The iPhone 5 has already proved a bigger success than anybody could have predicted despite production issues which have had a negative effect on supplies of the phone. Healthy sales for this model along with the new range of iPads coupled with a licensing payment from HTC may see Apple enjoy a very healthy 2013.
Apple will be delighted with the outcome of this latest agreement and when combined with record sales of the new iPhone 5 may help the company to gain an even stronger foothold in the market place than they already have. Check out iPhone5 and HTC 8X Deals here