The Android 4.2 update for Google's 7-inch tablet the Nexus 7 has been delayed. ASUS, maker of the tablet, was quick to point its finger at Google.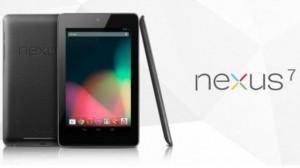 Originally, Google promised that the update would be rolling out to the tablet on the 29th of October. Sadly, that day has passed and still no update. ASUS says, "We're still waiting on Google for the update. It stresses, "We haven't put out an official statement as it is a software issue rather than hardware."
ASUS says that the rollout of the update "is expected shortly". Google, however, is yet to say anything on the matter.
Android 4.2 is a minor update to Android 4.1 (Jelly Bean) and the latest version of Android. Version 4.2 can be found running on Google's newly launched devices such as the Google Nexus 4, the new Nexus smartphone made by LG, and the Google Nexus 10, a 10-inch Nexus tablet made by Samsung.
Version 4.2 may be a minor update, but it brings a number of new features such as new user accounts, Photo Sphere, and a SWYPE-like keyboard. It also comes with a number of improvements.
Photo Sphere allows users to snap a photo in an extreme panoramic view. This means that the person behind the lens can spin around capturing everything around him or her.
The new user accounts can be found on the Google Nexus 10 but not the Google Nexus 4. This feature allows users to create specific user accounts on the tablet. This allows other users such as kids to play around on the tablet without accidentally messing up the tablet's settings or deleting important files.
Both the Nexus 4 and the Nexus 10 give the iPhone and the iPad a run for their money, offering better specs and a more affordable price tag. The Nexus 4 can be yours for £240, while the Nexus 10 will set you back £320. The Nexus 4 has won the CNET Editor's Choice award.
Are you waiting for the Android 4.2 update for your Google Nexus 7? Let us know through a comment on our Facebook page.