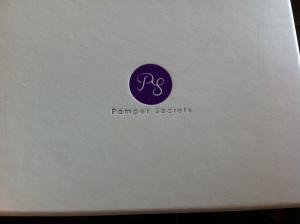 I recently subscribed to the Amitee UK Pamper Secrets beauty box.  Amitee is targeted to the ethnic market so is a little different to the usual beauty boxes out there, don't let this put you off, I am a white caucasian and everything in my beauty box is perfect.
You start off by filling in a questionnaire to see which box will suit you.  Each box features hair and beauty goodies.
Aphrodite and hebe- For March only is catered for relaxed ethnic hair types, april onwards will be catered to all chemically processed hair types
Isis and Freya are for afro and mixed hair types.
Eirene and Iris are for Caucasian and naturally straight hair.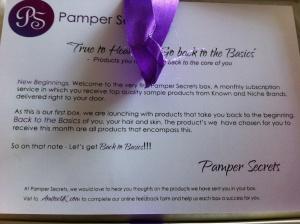 The box comes with an information card featuring product information.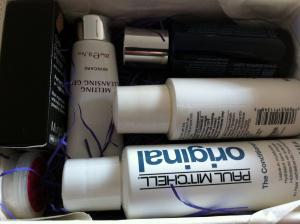 What I liked most about this box is the fact I'm familiar with all of the brands and know they work on my skin and hair meaning each of the products will be used.  I have not actually tried any of the products before but I have no doubt that most if not all will be products I will purchase in full size.

Paul Mitchell – Leave in conditioner
Paul Mitchell is a brand I have been using on and off for years, it works well on my hair and I own a number of the styling products. I'm very much looking forward to trying this one out.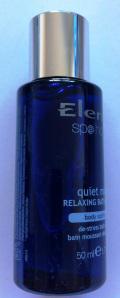 Elemis – Quiet mind relaxing bath elixir
I used a number of Elemis products at college, I don't actually own any of the products myself so I can't wait to use this one as I love bath products.

Paul Mitchell – Foaming Pommade
This is a finishing product, I've had it used on me at the hairdresser so can't wait to try this out for myself.

Elemis – Cleansing Gel
I've read a lot of good things about this product and can't wait to try it for myself.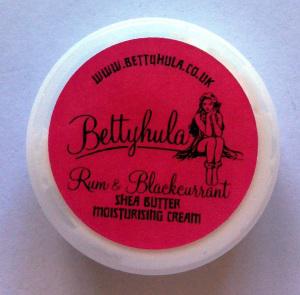 Bettyhula – Rum and Blackcurrant moisturising cream
I love Bettyhula products, they feel soft and moisturising on the skin and I can't wait to try this fragrance.
Murad – Skin Perfecting Primer
I actually had a sample of this in a previous beauty box, I didn't feel there was enough product to give it a good enough trial on my skin so didn't use it.  Now I have two of these I will be able to give the product a good enough trial to know if it will be suitable on my skin.
I have two invitations to this box if anyone would like them!
You can find the Amitee website here: www.amiteeuk.com