New to little Indiana? Subscribe for free to my RSS feed. Thanks for stopping by!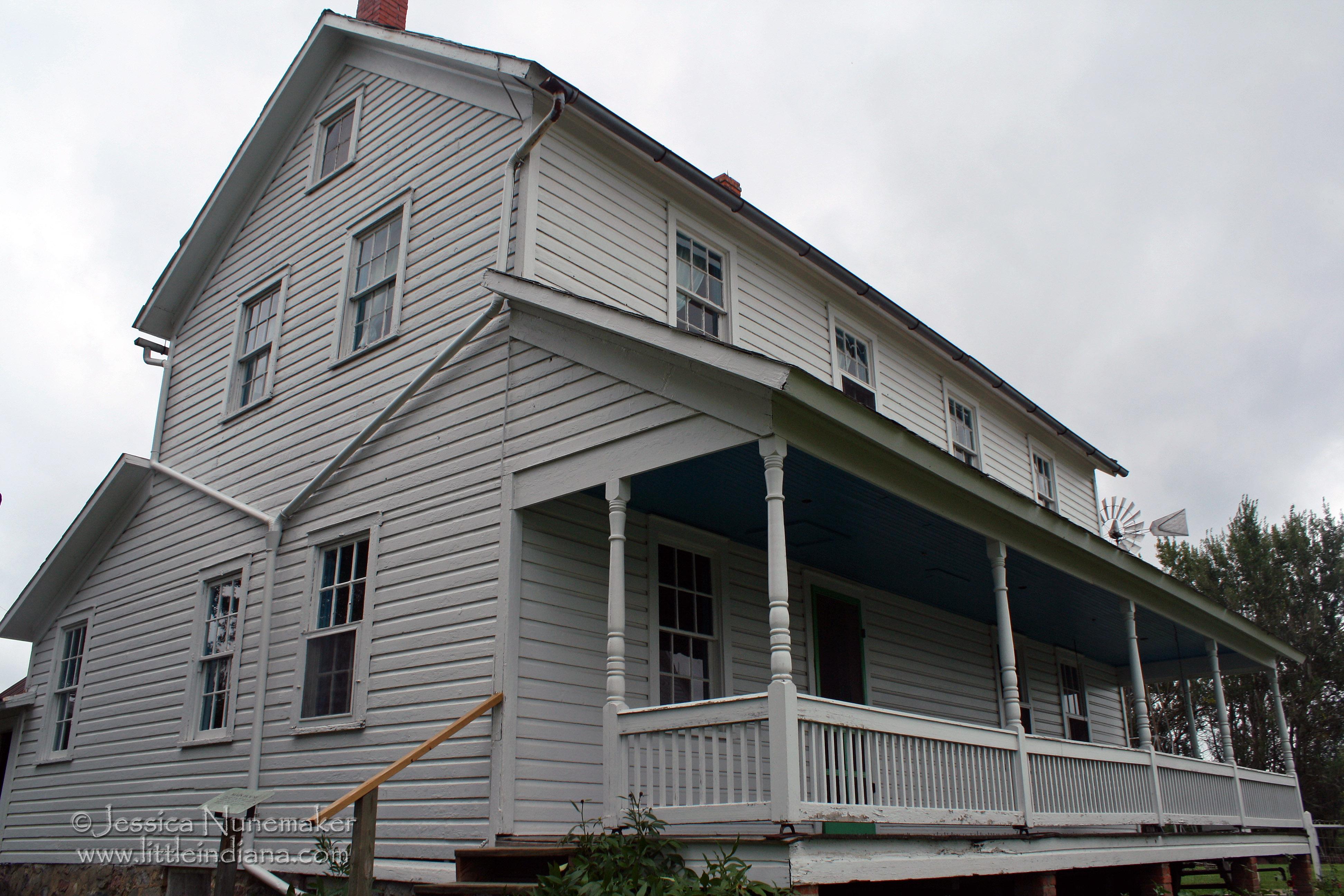 Amish Acres in Nappanee, Indiana
Amish Acres
Nappanee, Indiana
As you may have guessed by looking at the image to the left, this bustling Nappanee, Indiana icon holds an actual home and barn as well as other remnants of late 1800′s Amish life.
Nappanee, Indiana: Amish Acres
little Indiana and hubs couldn't wait for the Guided House and Farm Tour to begin. As the only Old Order Amish farm on the National Register of Historic Places…we wanted in!
Three generations of family once lived at this old homestead and farm. It's an educational and insightful look at what daily Amish life used to look like. You'll get a bit of family history and details about how the Amish regarded certain "new fangled" trends of the day.
In many ways, it hasn't changed.
Indiana Old Order Amish

Amish Acres: Nappanee, Indiana
One foot inside the 1873 built home and you can't help but appreciate modern conveniences. At Amish Acres? They have seasonal demonstrations that include making lye soap and candle dipping (to name a few).
Summer kitchen, drying room, and more await  you on this working farm. There's loads of animals milling around (like bunnies and chickens) as well as larger animals like horses also on the grounds.
Walking around inside the home, you may bump into the quilt-maker at Amish Acres. Joy has made more than 500 quilts in thirty years–and she's not done yet!
We learned a lot on this tour. For example, did you know that Amish adults do not use buttons or even zippers? They hold their clothes on with straight pins! Yeeouch!
Go There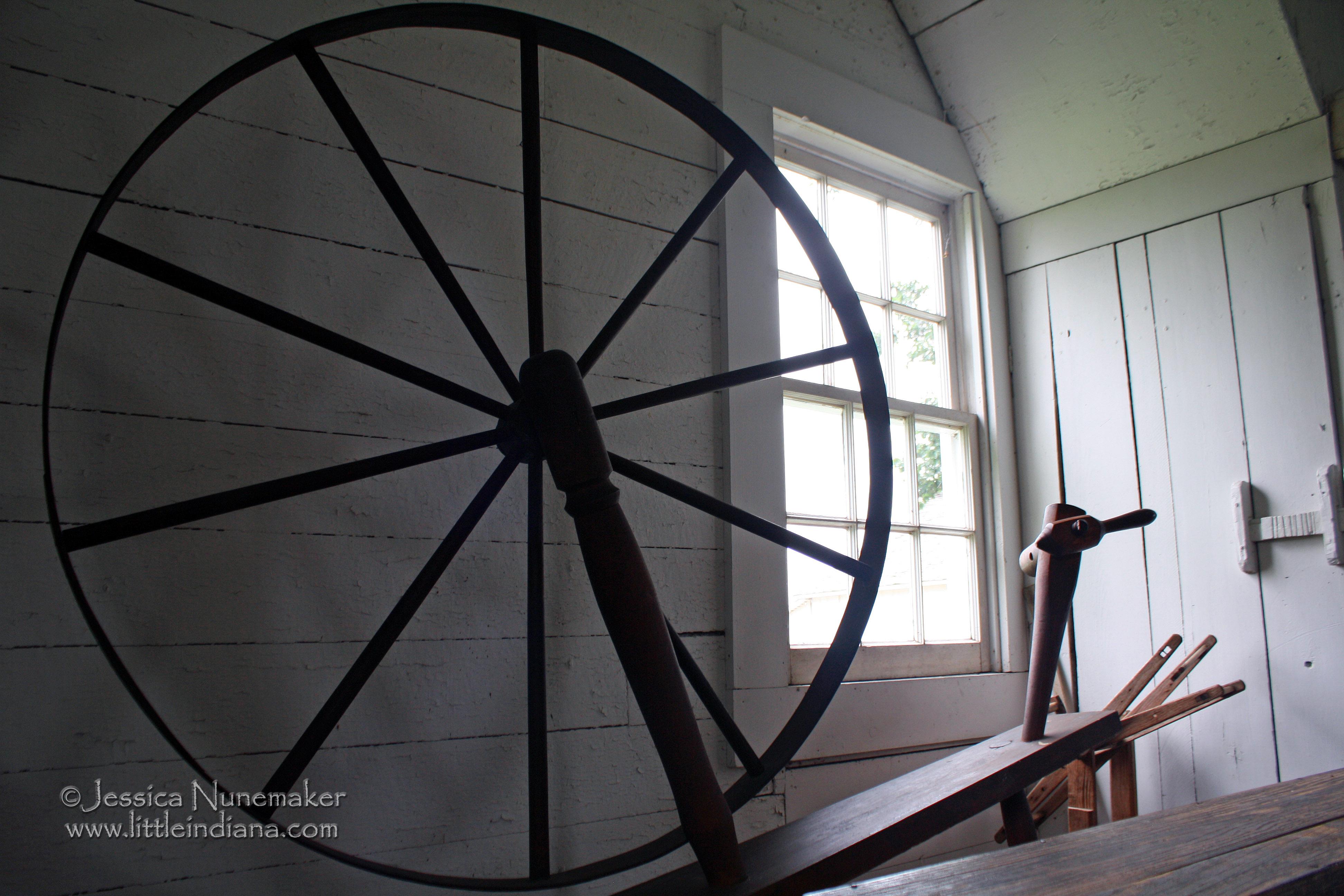 Amish Acres: Nappanee, Indiana
So many fun things to do and see in Indiana–wouldn't you know I have one more to add to your list! Don't miss the Amish Acres Guided Home and Barn Tour.
It's an interesting peek way back in Indiana history and into the life of the Old Order Amish.
Since you have seen how the Amish lived, you might as well eat like the Amish, too. Sit down for the Amish-style Threshers Dinner–just save some room for  delicious, delicious pie!
Find Amish Acres images and otherpictures in Indiana on my Flickr photostream or on the new little Indiana Tumblr blog.
Just don't forget to tell 'em that  little Indiana sent you!
Amish Acres Guided Home and Farm Tour
1234 West Market Street
Nappanee, Indiana 46550
574.773.2011

View Larger Map
Thanks again to Elkhart County and Amish Acres for the comped tour. Opinions, as always, are mine and mine alone.
Don't miss a moment. Subscribe to little Indiana and receive instant updates to stay on top of everything "little."
little Indiana: Where to Stay, Play, and Eat in Small Towns in Indiana. Discovering Indiana's best small towns! Now get little Indiana on your Kindle.
Targeted. Relevant. Affordable! little Indiana advertising.