I love watching award shows. I will admit it is more to see what everyone wears. The range of styles is just amazing and I always have a list of best dressed and worst dressed.
I have yet to actually watch the award show (it is taped) but I have looked at lots of pictures online and I have put together a list of my best dressed!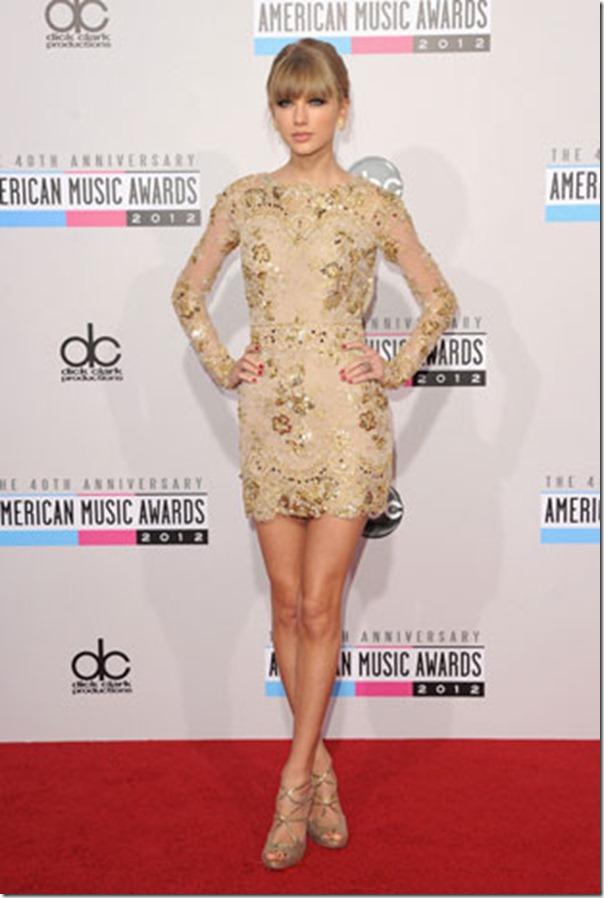 Taylor Swift
My husband is never a big fan of what Taylor Swift wears but I actually like her style. She does have a few flops but I don't think tonight was one of them. I loved her dress. The fact that it has long sleeves and goes to her neckline is a perfect pair with the length of the dress. It helps it not be too sexy.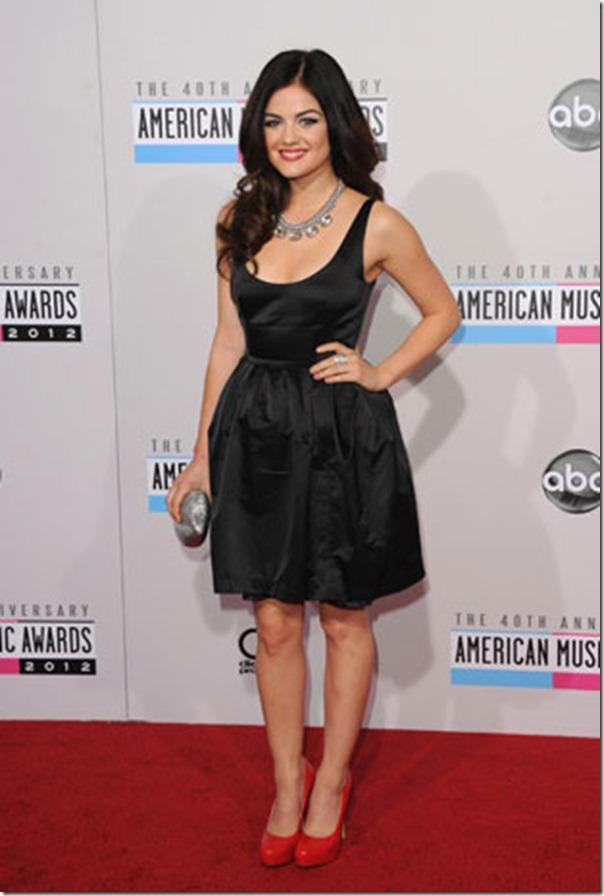 Lucy Hale
I love this simple black dress. The touch of red in the shoes and lipstick look great. With so many stars gravitating towards prints and bright colors this was a nice surprise!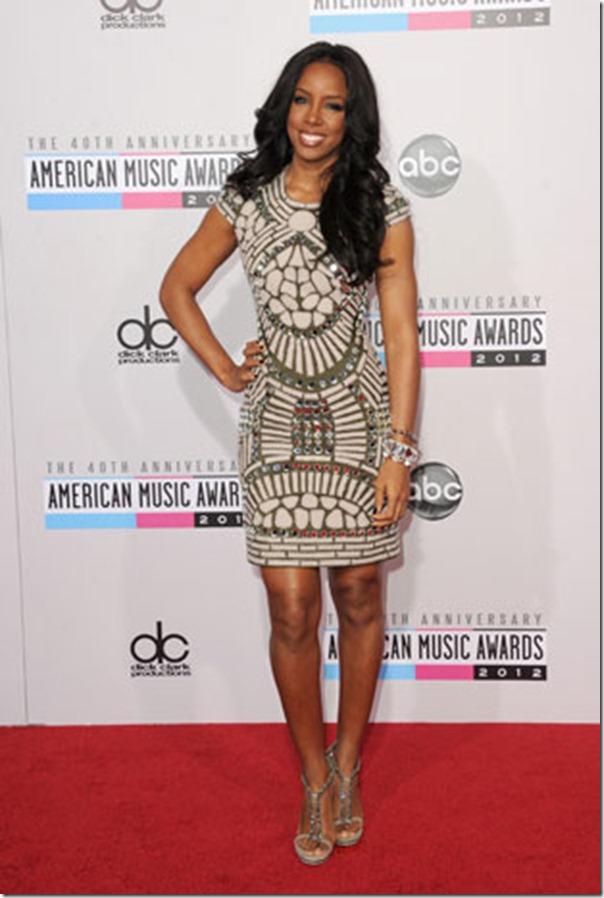 Kelly Rowland
This is one of my favorite dresses of the night. I like the fact that it is not too short and comes right above the knee. All the lines and shapes are intriguing to me. I love the jewels that outline some of the lines and how it cinches at her waist perfectly. Styling in right on point in my book!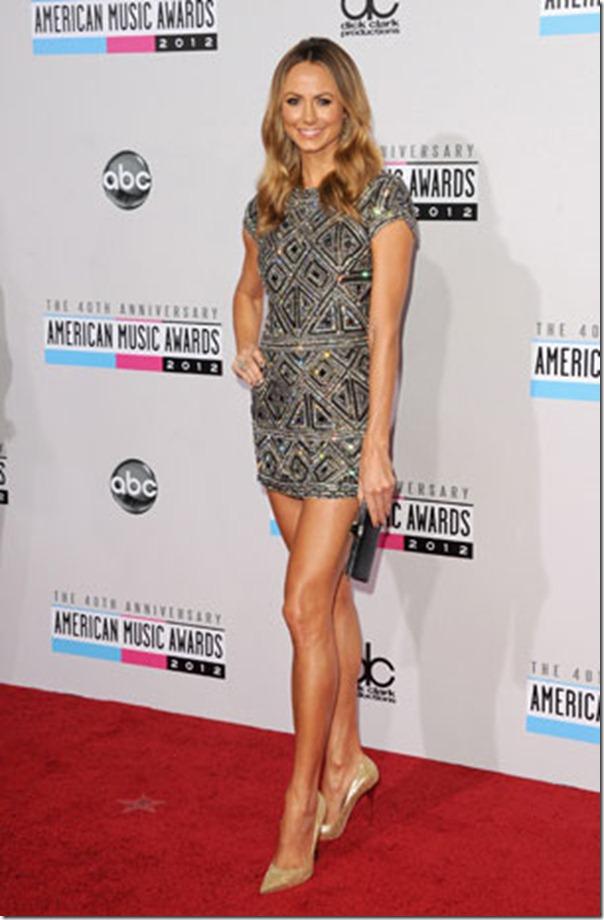 Stacy Keibler
This is my other favorite dress of the night. I guess I have a thing for intricate patterns and jewels! My main problem with this dress is it is a bit short but other than that I think it is gorgeous. I just realized the sleeves are similar to the dress Kelly Rowland has on. I also think a pop of color might have worked better for the shoes but I think she looked amazing tonight!
Who do you think were the best dressed tonight at the American Music Awards?
All Photos courtesy of CBSNEWS.