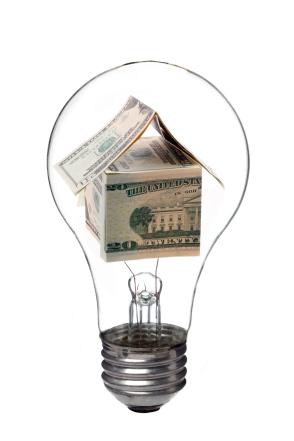 Alternative Fuels There are some alternative fuels to using petrol and diesel.  Cars can be modified to run on different fuels such as hydrogen.  Explore the options if you are considering buying a new car.
Boiler If your boiler is over 15 years old, it should be replaced.  An old boiler causes more problems is uneconomical to run.  The cost of a new boiler may be very expensive.  But you will make the money back through savings on your bill.
Car Cars contribute to a lot of carbon dioxide global emissions.  Combining a number of small journeys into one reduces the fuel used.  A cold engine uses 60% more fuel than at its optimum temperature.  Keep the tires inflated to the pressure specified on the tire.
Doors Doors can leak a lot of heat, which is to be expected.  However there are ways that you can minimize the heat lost.  Buying simple things like PVC seals, they are cheap and save money. Energy Monitors
Energy monitors show how much energy is used around your home.  They will allow you to estimate how much it will cost you.
Food
Some food has traveled thousands of miles before we get it.  Buying local food reduces the need for transportation around the world. It also helps out and strengthens the local economy greatly.
Garden
Patio heaters use a lot of energy but don't provide much heat. If you want to save energy, it's best not to use them. Get composters to turn rubbish into resource and help your garden grow. You could grow some of your own vegetables with the compost.
Heating Oil
If you use oil heating, consider switching to kleenburn kerosene.  This is a new heating oil that produces less CO2.  It takes more time to burn, meaning it will save you money.
Insulation
A well-insulated house means the heat will stay in for longer.  This will use less energy reheating the house over and over again.
Jackets
Insulation jackets around your water tank could cut heat loss by 75%.  This uses less energy because the water doesn't need to be reheated.
Kettle
Only put as much water in as you're going to need.
Light bulbs
Changing standard light bulbs to energy efficient ones is simple.  They can last up to 10 times longer than standard bulbs.  Also they use less power and produce the same light.  A house using energy saving bulbs could save around £600.
Mobile Phones
Everyone wants the latest phone, but is it really needed?  If you have a new phone sell your old one to someone.  Or use services that buy your phone off you and recycle it.  Try searching for these online to see how much you could get!
Oven
Buy a halogen oven, it can roast a chicken in 30 minutes.  This is 50% quicker than a standard oven and reduces your bill.
Pipes
Insulating pipes can keep hot water in the pipes warmer for longer.  This could save you £10 a year and 60kg of CO2.
Quarterly Cleaning
Appliances such as air conditioner filters should be cleaned once per quarter.  A dirty air filter reduces airflow and will use more energy.
Renewable Energy
Things such as solar panels are quite widely available commercially.  This initial cost can be quite expensive but it saves you money.
Shower A full bath is about 80-100 liters of water. A 35 liters is the recommended amount of water for a shower.  Power showers often use around the same amount as running a bath.  Showering for less time and turning down the pressure will save money.
Timers Plug the timer into the socket and the appliance into the timer.  It switches the electricity off or on at the time you set.
Use Some Elbow Grease
Beat, whisk and peel your food, instead of using commercial appliances.  These devices use up energy that you can get rid of.
Windows
A lot of heat can seep out through your windows.  If it is getting cold ensure the windows are closed.  If you don't have double glazing you might want to consider upgrading.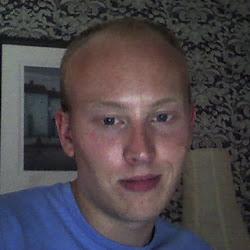 About the Author
Brian Madden is an Online Marketing Assistant at Crown Oil.  He regularly writes about issues relating to the utilities and energy industry.

About Guest Blogger?
This post is written by a guest contributor.  Read details as stated above.  If you would like to guest post for Pa Ul, read Want To Guest Post? about how YOU can share your interesting creative thoughts of ideas to our viewers and readers.