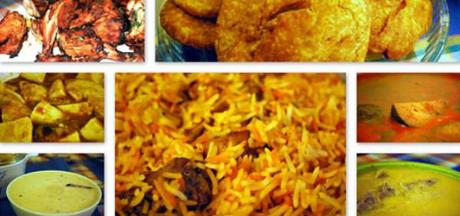 India has long held a special allure to travellers across the world and attracts millions of tourists every year. Indian food, in particular is a major source of attraction for travellers and the sheer popularity of Indian cuisine is highlighted by the fact that there are thousands of Indian restaurants spread across every corner of the globe.  
Indians are basically vegetarians, and this is one common element is found in the cuisine of Dharwas in the north to Kanyakumari in the south and from eastern most territory Changlang district to Kutch in the extreme west. India is the second most populated country in the world, which consists of a multi-cultural and multi-ethnic society. This combination has created a great variety in all walks of life, and of course food is not an exception. There is a noticeable variation in food patterns, which a traveler will discover for themselves when traveling throughout India. Vegetables, fruits, herbs and local spices are the main ingredients of Indian food.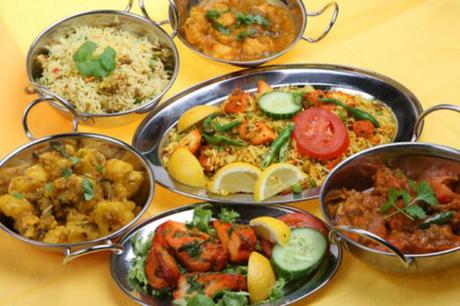 Different kinds of oils are used in the preparation of Indian curries. Peanut and coconut oil is widely used in the western region, while mustard oil is more popular in the east. One can also experience food, which is cooked in sesame oil in the southern parts of this country. Further, it has been observed that new generation is more intend towards both soybean and sunflower oil for cooking, but still the majority of local dishes are prepared in the vegetable oil. Indians like to eat rich food and a clear glimpse of this trend is found in rural areas, where the use of butter-based ghee is more prevalent.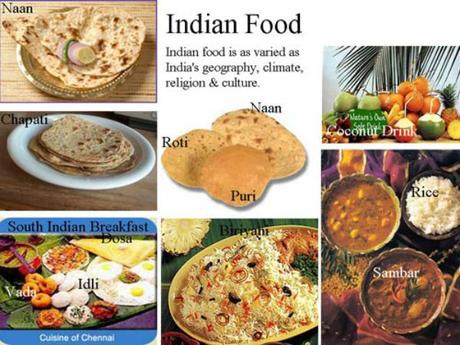 A slightly modified form of this is Vanaspati ghee that is actually a hydrogenated vegetable oil and its use is wide spread as well. Some of the popular main local dishes to be found are:
Dal Fry – fried lentils
Samosa – pastry pockets stuffed with mixed vegetables or minced lamb
Aloo Chat – potato in a special chat spice sauce
Kofta – spiced lamb balls
Biryani – rice mixed with meats and gravy, a complete meal
Palak Paneer – spinach and homemade cheese
Vegetable Jalfrezi – spicy vegetable curry prepared with fresh green chillies
Butter Chicken – as the name suggests, chicken smothered in a rich butter sauce
Masala Dosa – spicy flat bread, stuffed with a vegetable mixture.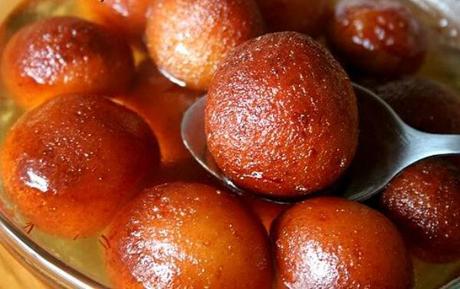 Indian Dessert
Indian's sweets are absolutely delicious, very rich affairs made with plenty of sugar and often condensed milk. One cannot ignore sweet dishes like:
Jalebi
Gajar ka halwa
Kheer
Ras malai
Rasgula
Kalakand
Rewri
Dosa and uttapam are traditional southern dishes and tandoori chicken and chapatti are the specialties from northern India, while the west is fond of dahi vada and vada pav. Lassi, which is a yogurt based drink, is very popular in Punjab.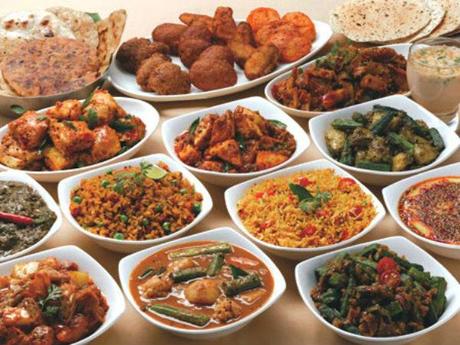 Indian food
Many of the dishes mentioned can be served with beef, meat, and chicken or only with vegetables and the prime examples are biryani, kabab and samosa. Red lentils, wheat, rice, Bengal grams and green grams are widely used while spices like cumin, fenugreek, chilli pepper, coriander, ginger, black mustard, turmeric, garlic and cumin are the mandatory ingredients in majority of the Indian dishes.
If you are planning to visit India, get plenty of information before you travel and be prepared to try a wide variety of food, but be aware that many of the local dishes (outside of the hotels) may be very spicy. Interestingly, Indians have also added their local flavours to continental foods like pizza and burgers, ensuring a curry fix is never far away!
If you want to be notified next time, subscribe to the RSS feed or say hello via Twitter @theotherhome. You can plan your dream holiday with us, visit The Other Home.
(Author: Julie Bowman, PureTravel)