New York is a slippery beast of a city, taking on different shapes depending on your expectations. To some, the city is a dream come true; to others the crowds and the traffic and the incessant noise and dust are the manifestation of Dante's circles. The city that never sleeps is an enigma, with hard, cold corners and surprising warm notes. New York is what you make of it and during my short stint as a temporary denizen of Gotham, I found my happy places and stuck to them.
Here are a few of my NYC favourites.
Central Park
The Great Lawn hosts yoga sessions, opera performances, jazz bands, Shakespeare plays. There are fireflies in the spring, sun-seekers in the summer, red leaves in the fall and ice-locked ponds in the winter. There is the Loeb Boathouse, a brunch institution. There are cycle paths and single-minded runners in all seasons, trekking through snow and ice around the reservoir. There is a castle, and ducks, and respite from the shiny glass and concrete of the urban jungle. What is there not to love about Central Park?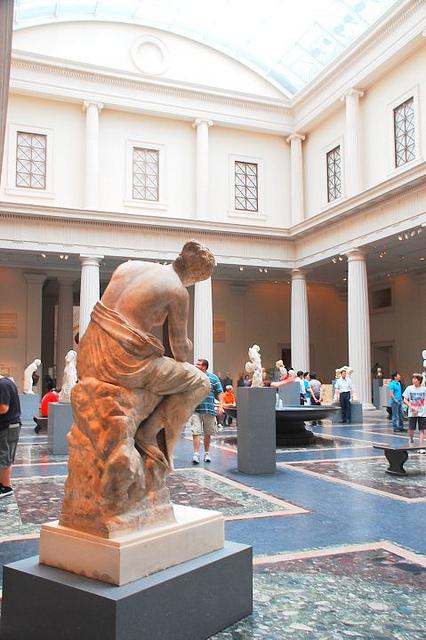 The Metropolitan Museum of Art
An oasis of art, the Met was my personal gallery, office and free air-conditioned hang-out place. The Great Hall greets visitors upon entry, its high ceilings echoing the footsteps and voices far below. Obtain your circular little Met pin (a different color every day), toss the map away and just…wander. My favorite spot is the light filled American Wing, filled with classical statues, but the Temple of Dendur, with a reconstructed ancient Egyptian sanctuary surrounded by a moat of dark water, complete with rushes – is also very cool.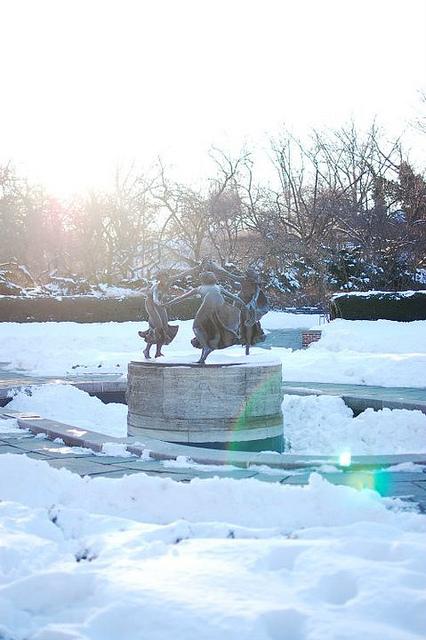 The seasons
Everything is relative. I grew up in the tropics, where the weather is usually hot and/or rainy. Every day of the year. The concept of seasons, of leaves turning gold and red, of snow fall, and the first buds of spring is entirely, completely foreign and as such, extremely exotic and beautiful. Both summer and winter in New York can be brutal – the heat saps your soul, while the ice and wind of the winter months make hermits of us all; but fall, when the trees in Central Park are flames of colour, and spring, when the buds unfurl from tentative branches, are sublime.
Hidden bars
My favorite is Angel's Share, in the LES, a tiny, narrow bar at the back of a noodle restaurant. A mural of angels looks down over patrons, the bartender makes excellent lychee martinis, and you can watch the street drama unfold from a window seat while the sunsets. There are many hidden bars in New York City – PDT trades off its party trick of a hidden door inside a phone booth; there's Raine's Law Room with dark leather seats and a vague air of intellectualism, and Cienfuegos, a rum bar decked out in candy colours. Whichever one you choose, make a reservation – the spaces are tiny – just don't tell anyone else! Shhh…
Barneys Warehouse Sale
I'm a sucker for a deal, and BWS, which happens twice a year (once in February and the second in August) is a brilliant way to score some designer labels. The event can draw crowds though, so you need a strategy. If you can go on the first day, line up early. Really early. If you spot some amazing deals, go ahead and sign on the dotted line; veterans know to wait though, and come back in the waning days of BWS to pick up even deeper discounts. Case in point – Lanvin boots discounted 75, then 80% then finally to 90% for an end price of $180? Snap those babies up! There are no dressing rooms, so come in camisoles, leggings and nice underwear and leave your modesty at the door.