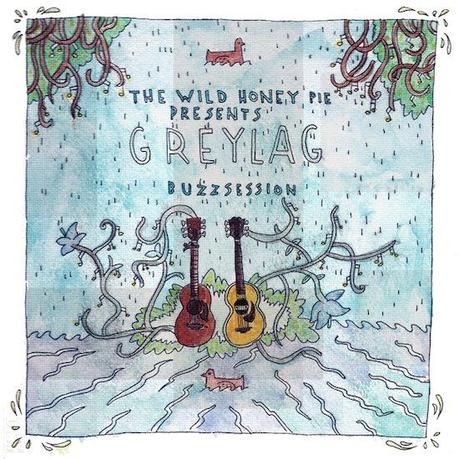 A couple of months ago, Greylag set foot onstage at Brooklyn's Knitting Factory to play their very first New York City show. Having already been a fan of the Portland, Oregon-based outfit, I thought I knew what was in store, and yet somehow they managed to exceed my every expectation.  With only the songs from their recently released debut EP The Only Way to Kill You, Andrew Stonestreet, Daniel Dixon, and company played an incredibly tight set — one that took their recorded material and presented it near perfectly to an unsuspecting audience.
I left that show hungry for more, and, lucky for me, I was able to meet up with Andrew and Daniel in Prospect Park, across from the picturesque Boathouse, just a day later. It was there, sitting crossed-legged in the grass, that the duo performed two tracks, "Black Crow" and "Tiger". Enjoy the videos below and make sure to grab the free MP3s of each using the Soundcloud player just a little further down the page.
A big thank you to Andrew Sheron and Nick Noyes who filmed alongside of me, John Katona for mixing audio, and Andrew Stonestreet and Daniel Dixon for being a very fun and talented duo to shoot.
Dig the artwork above?  Kevin Budnik is to thank for that!  He draws comics and paints, among other things. At the moment he greatly enjoys crossword puzzles and bran cereals. You can find more of his work on his website and his blog.
If you like what you see in these videos, support us by liking us on Facebook!
'Buzzsessions' is a live session series made by The Wild Honey Pie.  With each new episode, we travel with a different band to a different part of New York City and record sometimes-intimate/sometimes-wild versions of two or three songs which are given away for free.